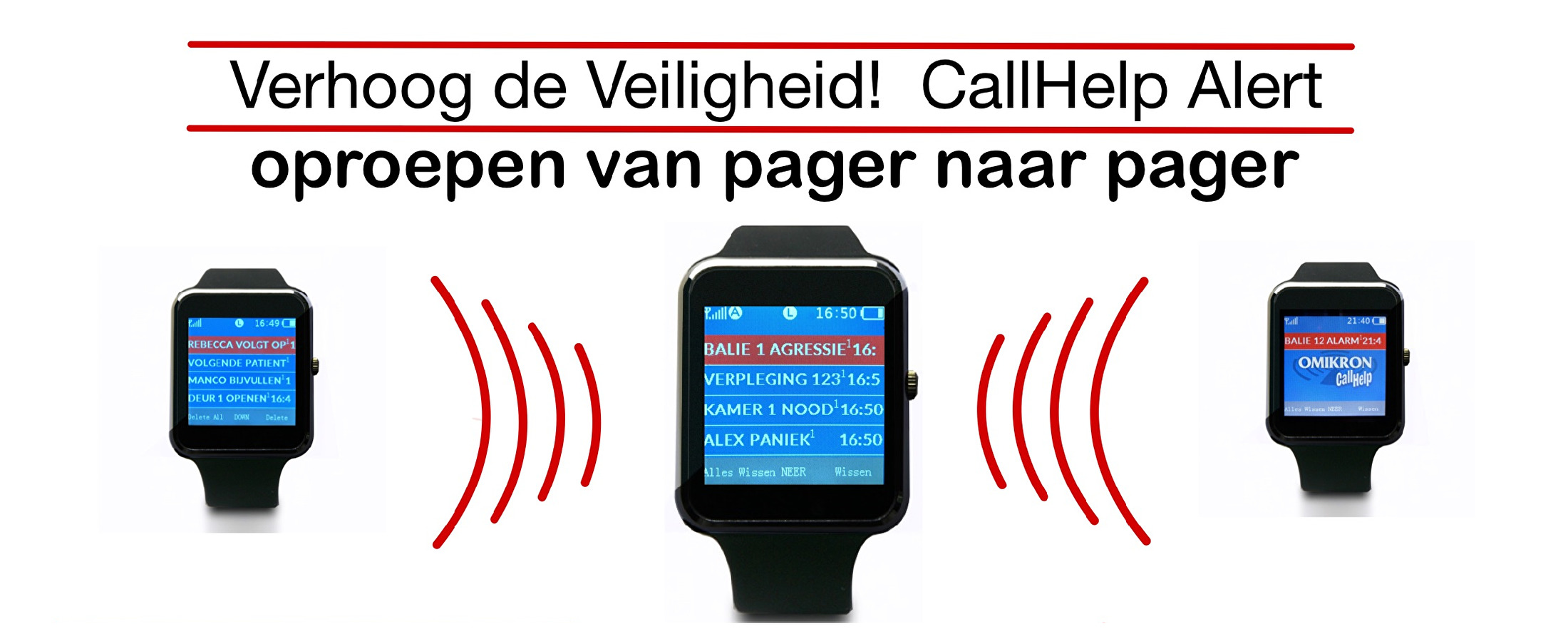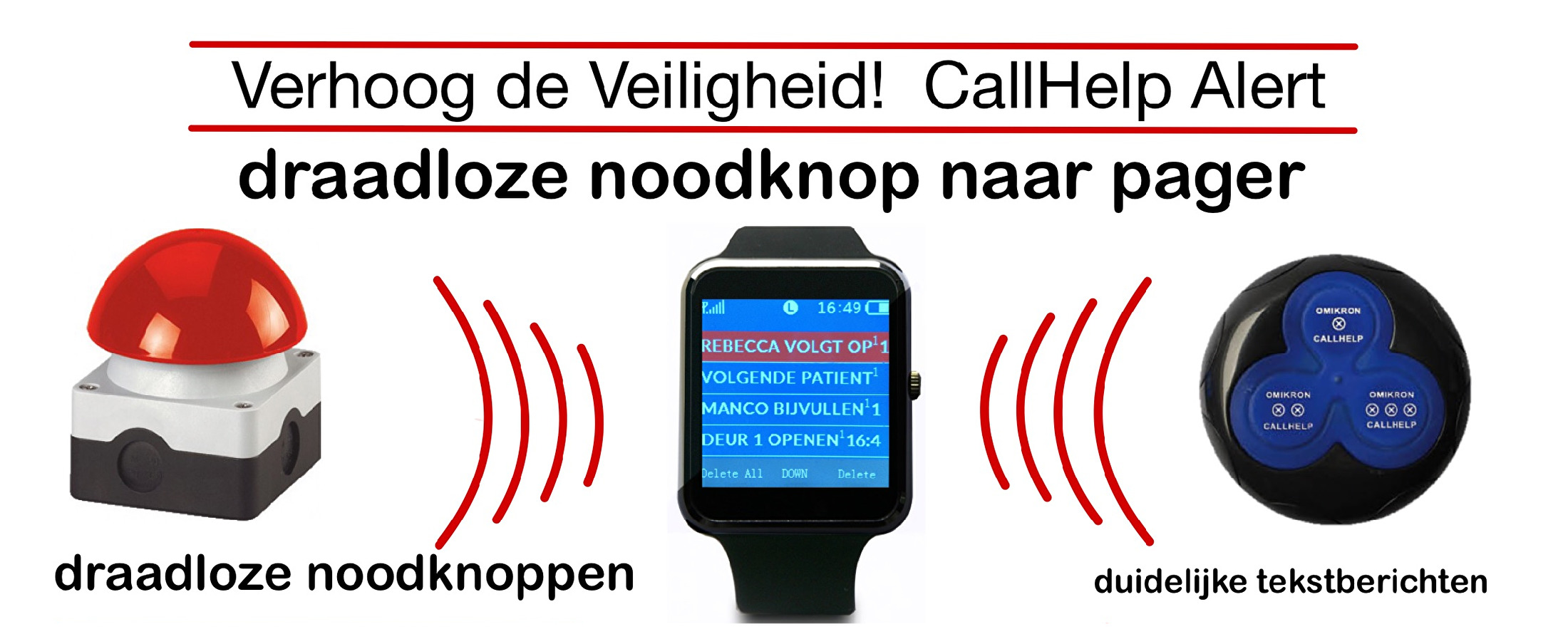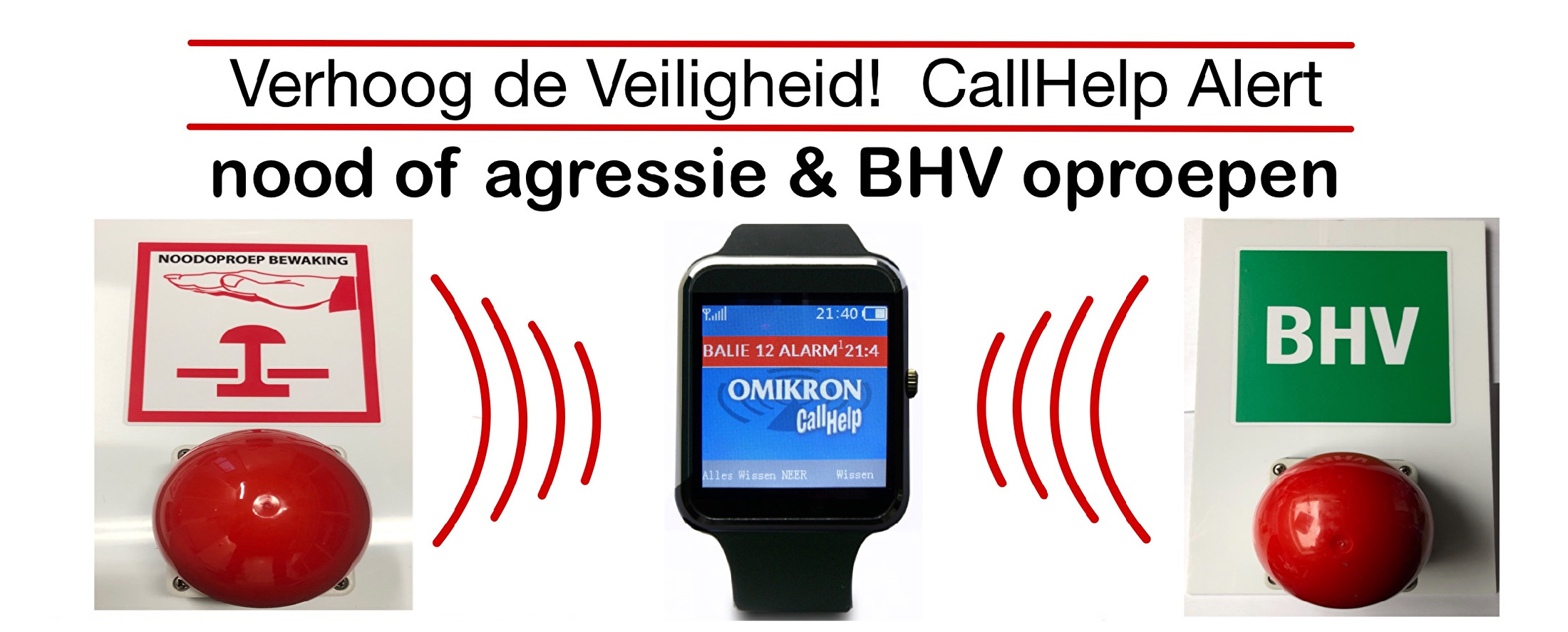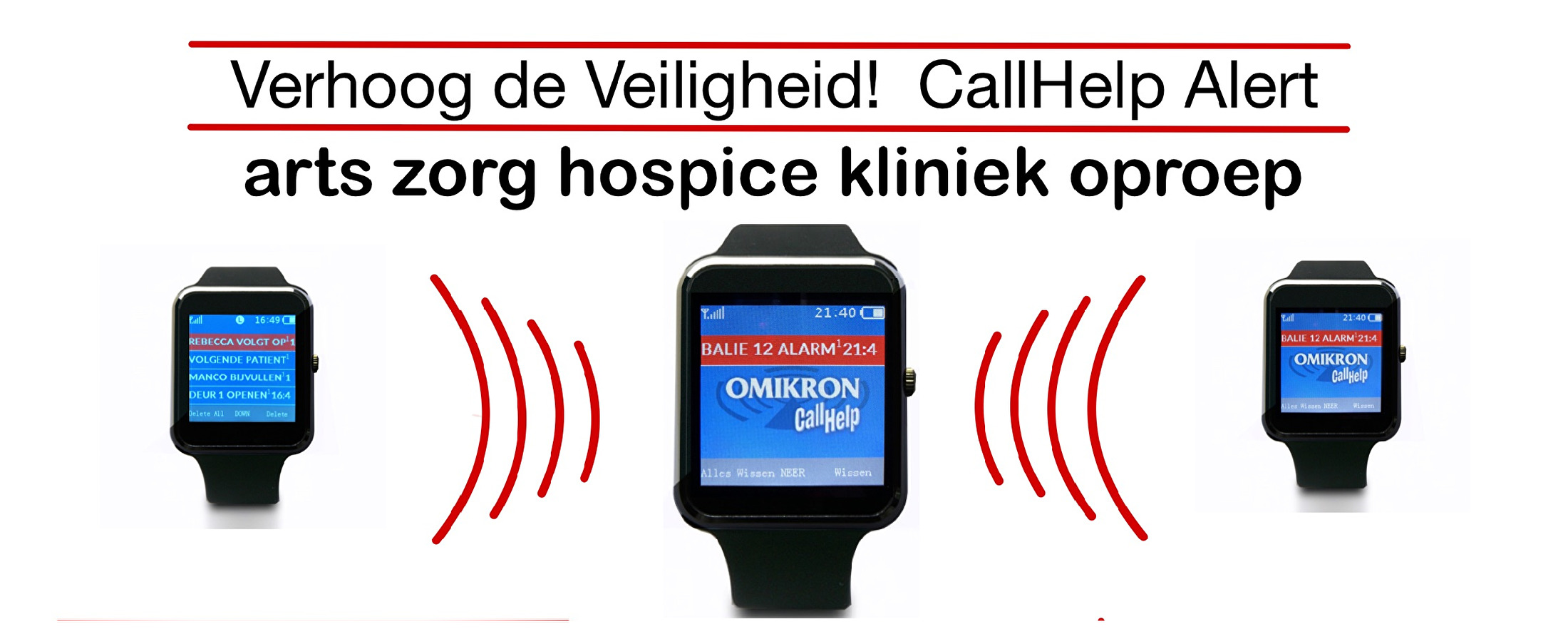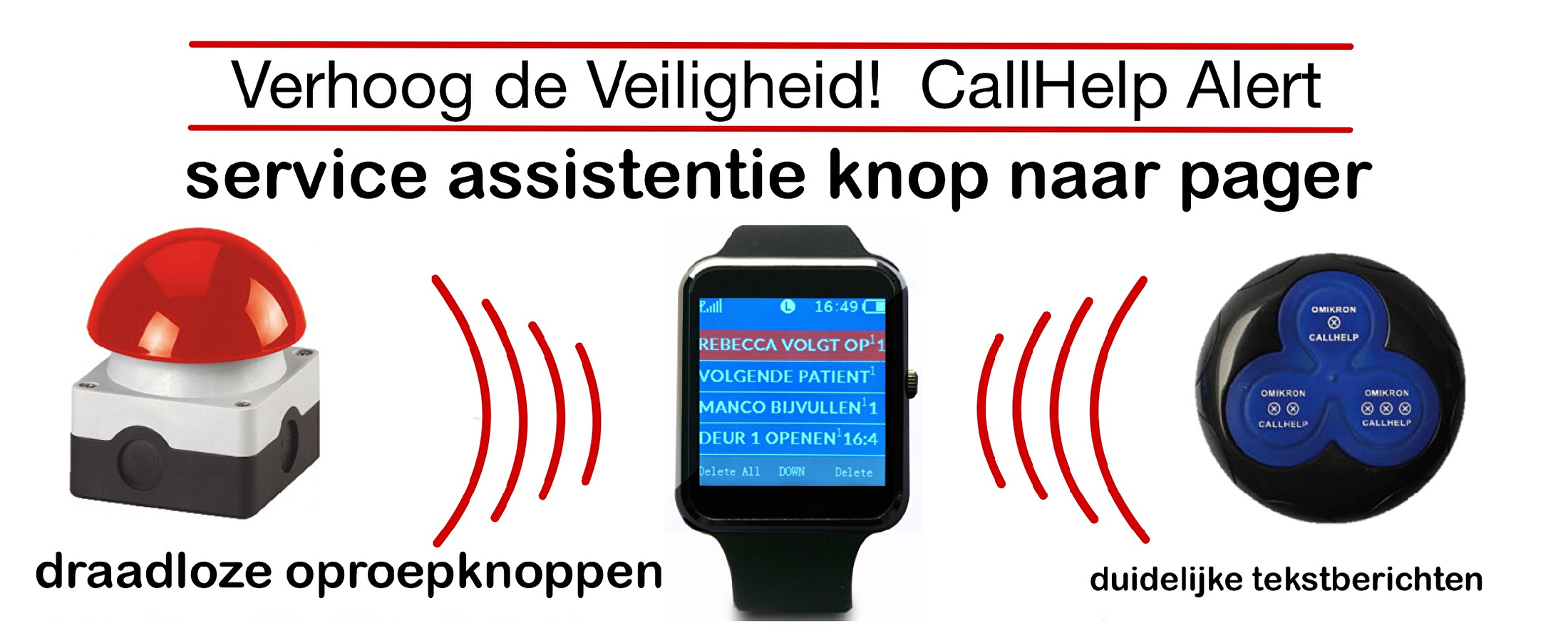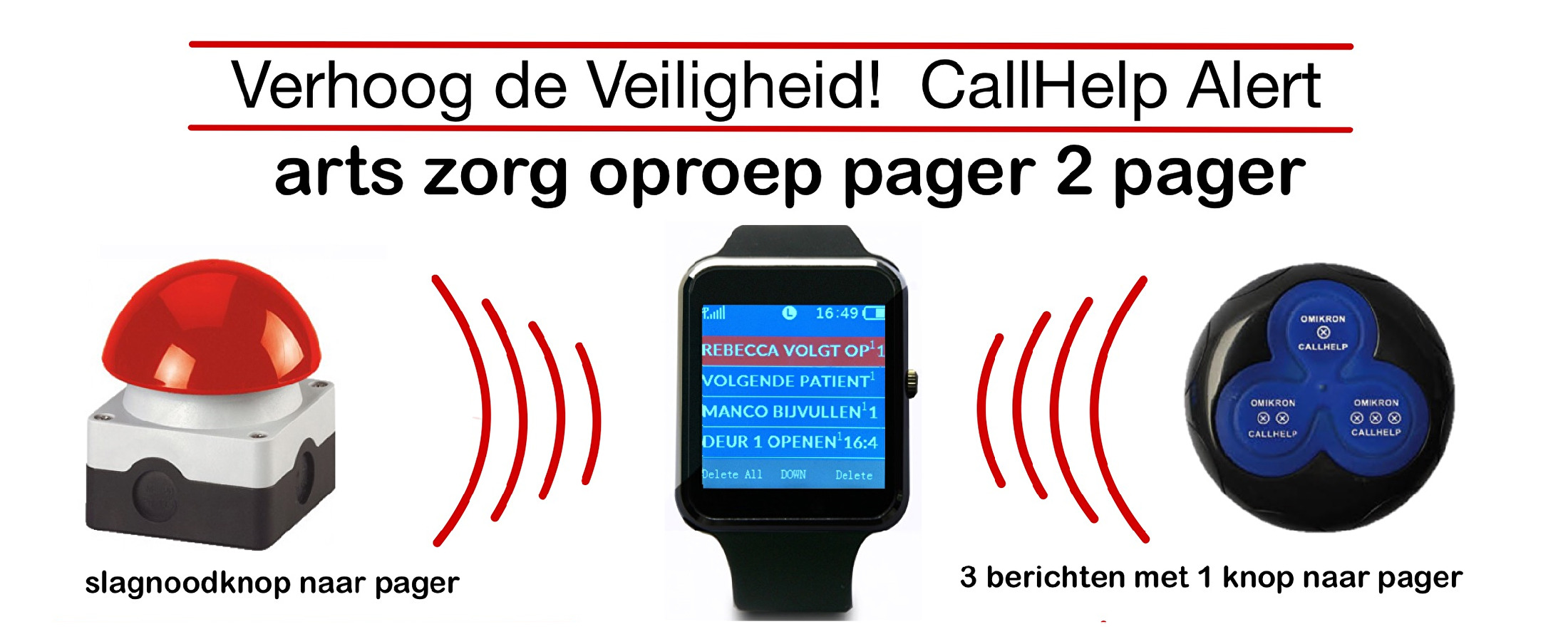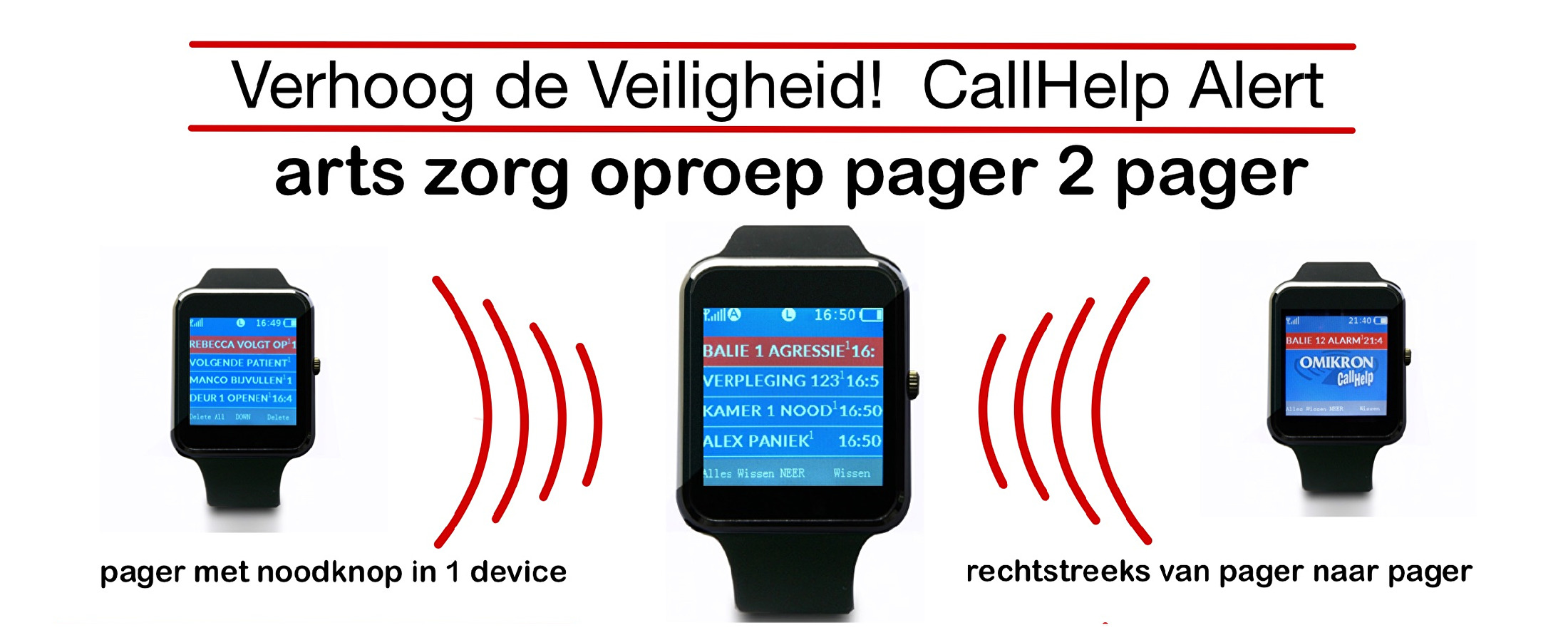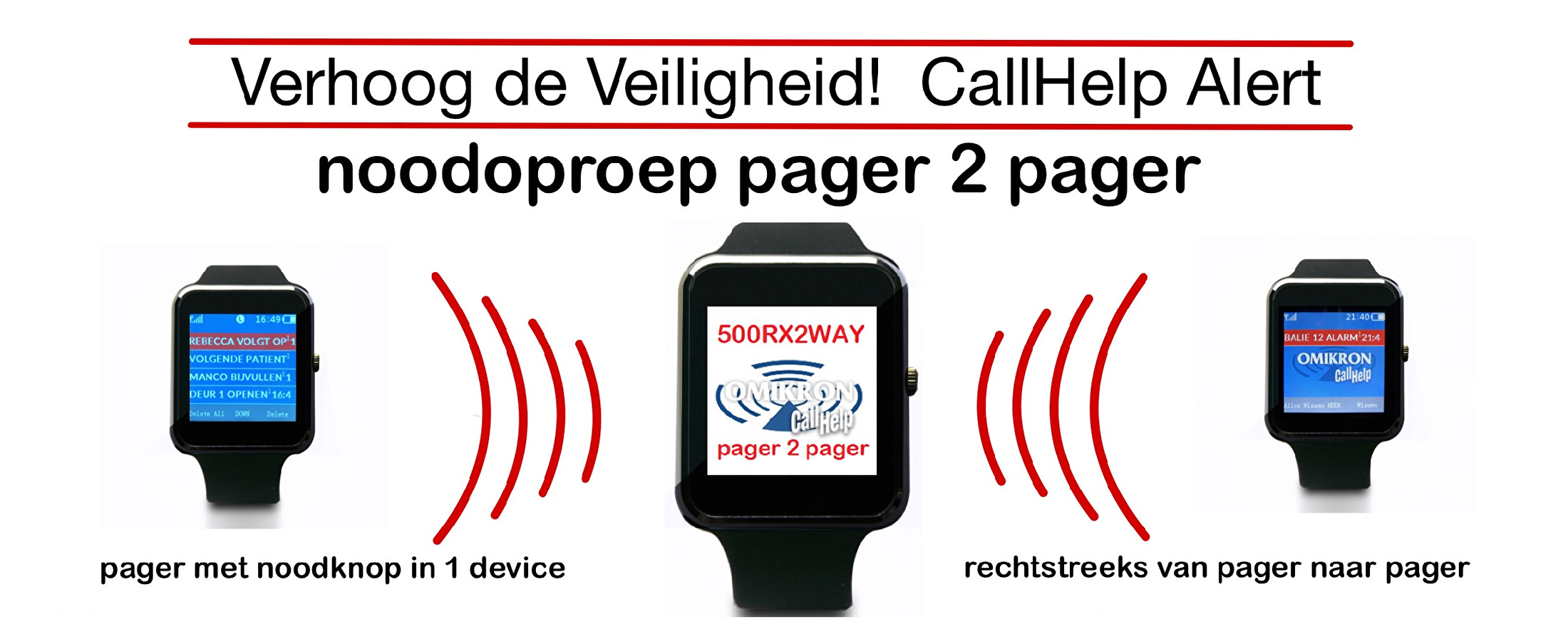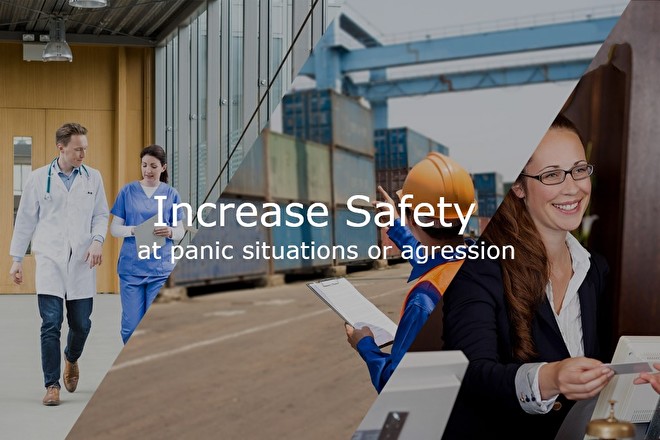 About us We have specialized ourselves in reaching in-company emergency teams or security staff in case of critical situations. If an emergency happens on the workfloor it is necesary to intervent as soon as possible to prevent escalations. Alarming with wireless of wired panic buttons, man-down transmitters.
What we do
Paging
With one press of a button any individual, group or all employees are paged. Multiple buildings or large factory's or even ships buildings with bad reception coverage quality are no problem for our Omikron CallHelp Paging Systems.
Alarming
By hand or fully automatic alarming. Panic buttons for social service client rooms or production facilities. Handheld transmitters also available as man-down unit for solo workers. Do not hesitate to ask for a solution for your specific needs.
Custom Design
For every situation we create a free customized plan. We look at the number of buildings, floors and employees. Then we visualize a picture of the necessary equipment and cost.
Applications
Often there are existing systems such as machines or alarms wich can be connected to wireless alerting equipment. We have a lot of experience in this field. Seamlessly connect to our recommended solutions.